Fun for Toddlers in a Safe Environment
We understand trampolines are fun but big kids and toddlers don't always mix. Junior Jumper Time offers a dedicated time when smaller children can jump without the big kids while parents socialize with one another in a comfortable, low-key environment. Junior Jumper Time is exclusively for children 6 years old and younger. Grip Jump Socks are required for all parents/guardians who plan to assist children out on the trampolines during Junior Jumper Time. However, for the safety of your young ones, parents/guardians are not allowed to actually jump with, or independently from, their children. Once purchased for $3.99, Grip Socks are yours to keep and can be brought back for every future visit.
---
Junior Jumper Hours
Junior Jumper Morning Sessions 2x Each Week! Holiday hours may apply.
Friday: 9:00am to 12:00pm
Sunday: 9:00am to 11:00am
---
Junior Jumper Prices
The cost (Parent and 1 Child up to 6 years old) will be $12.00. For safety's sake, during Junior Jumper Time parents are not permitted to jump with or independently from their children. Parents also cannot carry their children, or hold both of their hands, while jumping. A parent's role during this program is only to support their child's play and jump experience.
To maintain a safe and clean environment, participants must jump in our reusable ROCKIN' SOCKS for $3.99. For safety reasons outside socks are not allowed within the Rockin' Jump Eagan indoor trampoline park. Please forward this message on to other ROCKIN' PARENTS that you think would enjoy our venue.
---
Junior Jumper Weekly Themes
Rockin' Jump is celebrating weekly themes for Junior Jumper Time. We will have items at our park on each Junior Jumper Time date below to celebrate this theme and the fun is included in your admission. The weekly themes for the rest of the year are listed below:
2/6 – Glow
2/13 – Valentines Party
2/20 – Super Hero's
2/27 – Paw Patrol
3/6 – Kids take over the kitchen
3/13 – St Patty's Day Event
3/20 – Coco Melon
3/27 – Princess/Prince
4/3 – Glow
4/10 – Easter Event
4/17 – Easter We will be Closed
4/24 – Safari
5/1 – Carnival games
5/8 – Mother's Day event
5/15 – Minni / Micky
5/22 – Super Hero
5/29 – Kids take over the kitchen
6/5 – Glow
6/12 – Paw Patrol
6/19 – Father's Day Event
6/26 – Coco Melon
---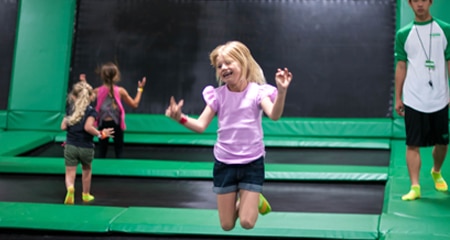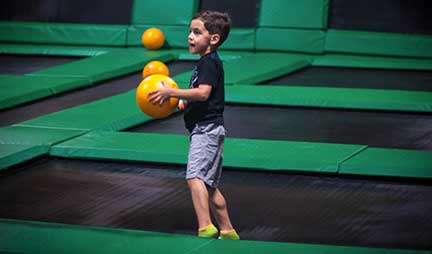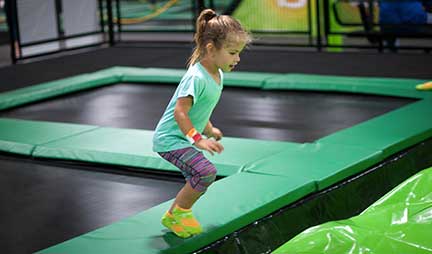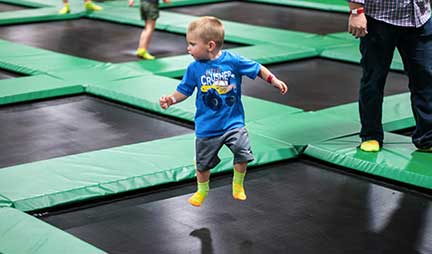 "I haven't had this much fun in a long time! I definitely recommend bringing your friends and family to a special Rockin' Jump event!"
Will W.
The Ultimate Trampoline Park ®