Rock Out On Friday, Saturday, and Sunday
Neon Jump Night is our "All Ages" open jump night from 7:00pm to 11:00pm on Friday and Saturday and 6:00pm to 8:00pm on Sunday. Be ready to jump, laugh with friends, and enjoy an evening of "fitness and competition disguised as fun". There is something for everyone at the Rockin' Jump Montgomery indoor trampoline park, whether you want to climb, jump, dodge, dunk or relax and have a bite to eat, we are the place for you.
---
Neon Jump Night Prices
$22.99/Jumper – 2 hours of Jump
Jumpers may purchase a Neon Night T-Shirt for $5.50.
Every Friday and Saturday night from 7:00pm–11:00pm and Sundays from 6:00pm – 8:00pm!
General Rules
Signed waiver* by parent or legal guardian is required. Please read below for details.
To maintain a safe and clean environment, participants must jump in our reusable Ankle Socks for $3.75, or Sport Socks for $4.75. For safety reasons outside socks are not allowed within the Rockin' Jump Montgomery indoor trampoline park.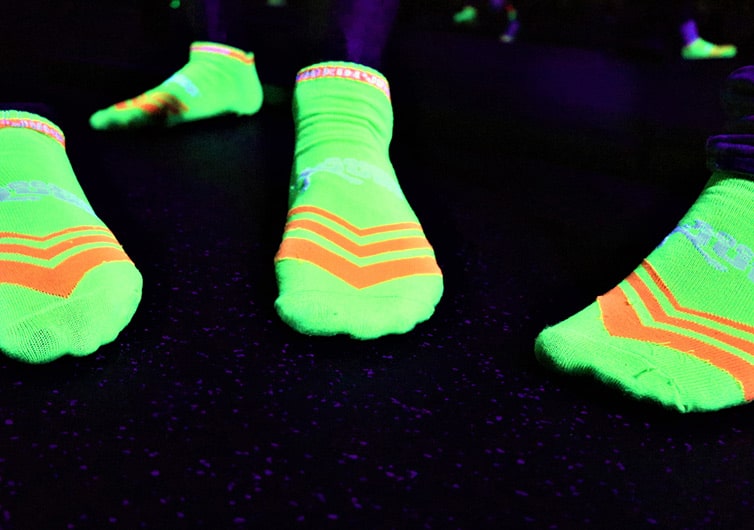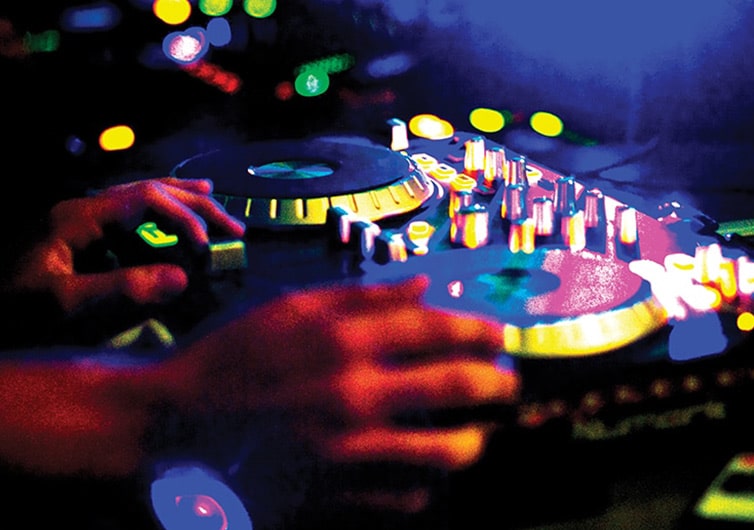 "I just wanted to jump on a trampoline and flip into a foam cube pit and feed my inner child!"
Vivian C.