Buy One Get One Wednesday
Every Wednesday gather your friends and head to Rockin' Jump for two times the fun! All day every jumper gets two hours of Jump time for the price of one.
---
Ticket Prices
$17.00 per jumper
Rockin' Wednesday does not apply on School Closures Days, Thanksgiving Week, Christmas Week, Spring Break, etc.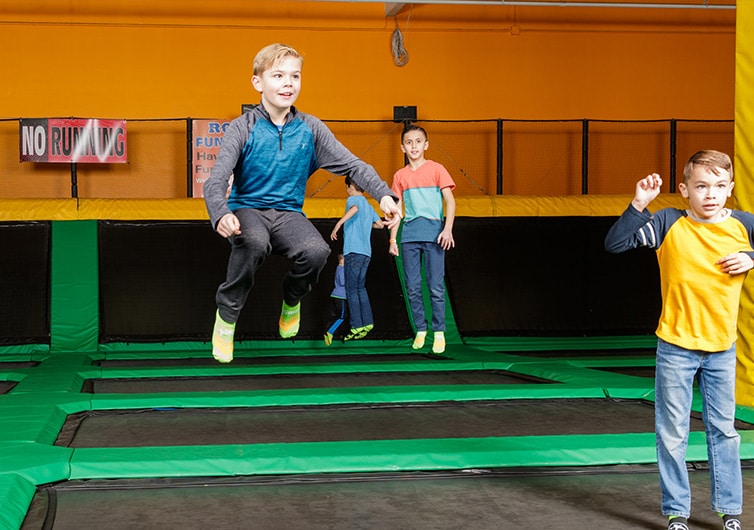 The Ultimate Jumping Experience
Cancellation Policy – Unfortunately, your entire amount is non-refundable but is transferable to a different date.
A SIGNED WAIVER IS REQUIRED FOR EVERY ROCKIN' JUMPER. If under 18, the waiver MUST be signed by your PARENT/GUARDIAN. Please complete the online waiver. Once you are in our system, your waiver will never expire!  Please note that minors' waivers will expire on their 18th birthday, at which time they must fill out their own before purchasing further Jump Time. Please make sure you arrive 10 minutes before your scheduled time. If you cannot make your reservation on time, you may use your jump passes at a later time on a walk-in basis.
To maintain a safe and clean environment, participants must jump in our reusable Rockin' Socks for $3.00. Grip socks from other trampoline parks are permitted, but scrub socks, pilates socks, and/or other non-trampoline socks may not be worn on park attractions.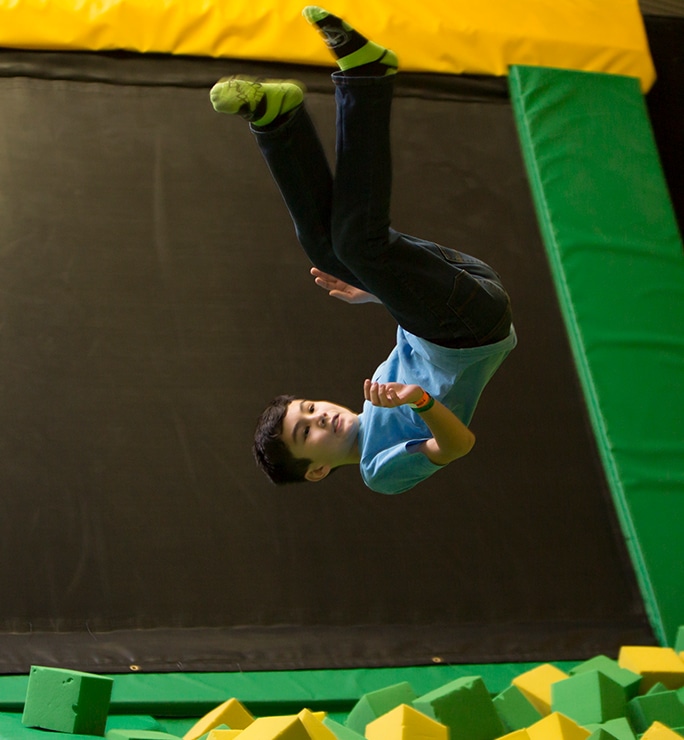 "There is no better better place to take a high energy, super social 10 year old grand kid."
Ann E.