BANGKOK TRAMPOLINE PARK: PRICES
Book Your Jump Time Now!
Bangkok Trampoline Park
OPEN JUMP TIME
60 Minutes of Jump: ฿290
120 Minutes of Jump: ฿350
Tripwire
Tripwire (Laser room) ฿45 / 2 gameS
Wednesdays
Rockin' Robics (Aerobic on trampolines)
Regular Class ฿600/Class
Package (Non-Transferable) ฿5,000/11 Classes
Thursdays
Rockin' Gynmastic on trampolines
Group Lesson ฿600/Class
Package Group Lesson ฿5,000/11 Classes
Tuesdays, Wednesdays & Fridays
Rockin' Gymnastic on trampolines
Private lesson ฿1,200/Class
Package Private Lesson (Non-Transferable) ฿10,000/11 Classes
Rockin' Membership ฿590
– 10% discount for purchasing standard jump time, Rockin' Classes and Rockin' Products
– Special promotion COME 2 PAY FOR 1 on Wednesdays ONLY
– Free Rockin' Tote bag
– Cash coupons: ฿100, ฿200 and ฿500
– 30% DISCOUNT COUPON for Rockin' Party
What is Rockin' Jump's cancellation or refund policy?
Rockin' Jump's main goal is to maximize customer satisfaction. Therefore, you can request a cancellation or a refund if you do not wish to receive the service within 14 days of the booking. Please notify us to cancel or refund your booking. For more information, please contact the staff by calling 022120222 or emailing at contact@bangkok-rockinjump.com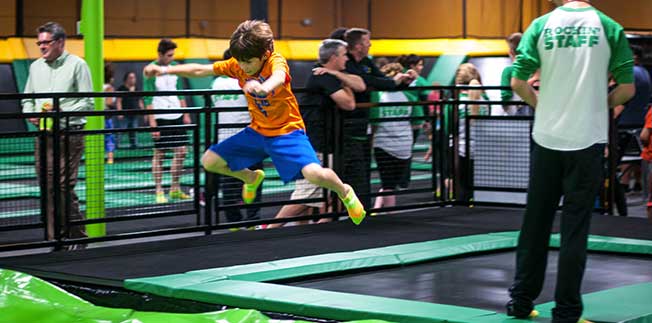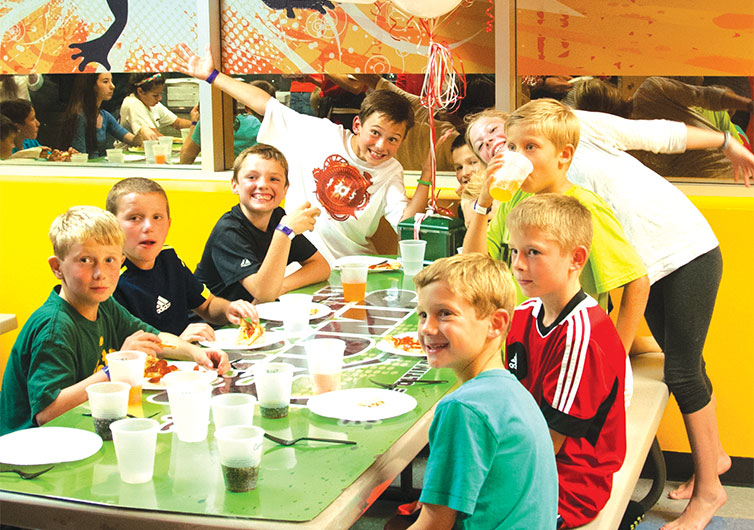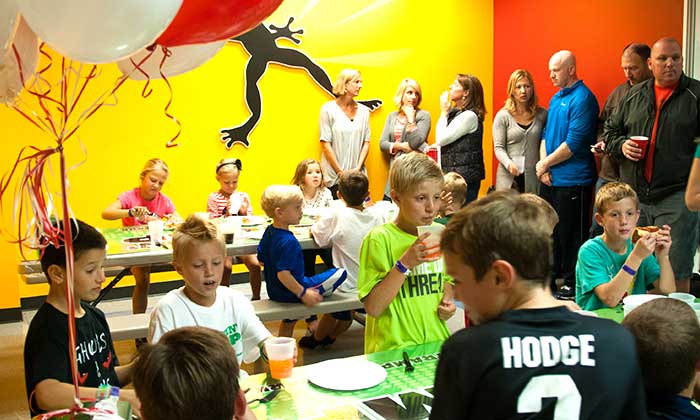 "Love this place, great place to burn energy and have fun for all ages including parents."
Elizabeth F.
Sign the Bangkok Rockin' Jump Waiver
In order to save time when you arrive, you may fill out and sign your liability waiver in advance.