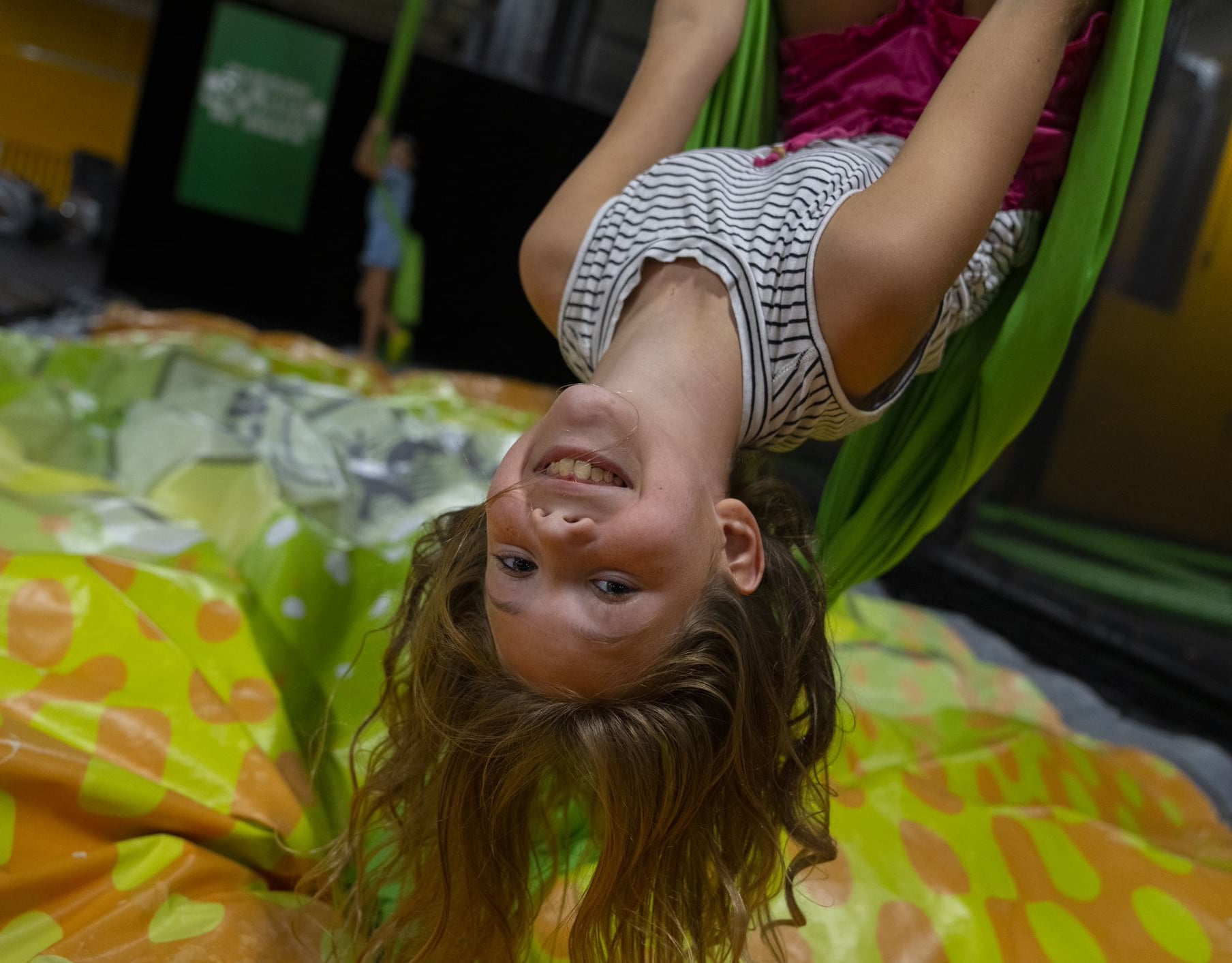 Aerial Silks
Ready to take to the skies? Once limited to an elite few, now Rockin' Jump brings the amazing art of aerial silks to you! This amazing attraction is suitable for every skill level. Whether you want to build upper-body and core strength, increase range of motion and flexibility, challenge your fears or develop your creativity, this is the attraction for you. Watch how your body and mind transform when your feet leave the ground!
View Attraction

→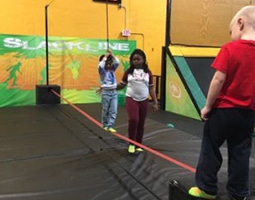 Slack Line
How's your balance? Test it out and challenge your friends to see who can make it all the way across without falling into the air bag below.
View Attraction

→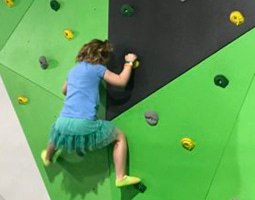 Traverse Wall
The traverse wall is a completely different experience than the other climbing options. This is a true solo climb with no harnesses or ropes. Start at one side of the wall and 'traverse' across to reach the other side. You can slide up and down as you go and the undulations will dictate difficulty of the course you select. The thrill of a true free climb is at your fingertips. But if you fall, don't worry. Your landing spot is a pool of foam to soften the descent.
View Attraction

→
"There is no better better place to take a high energy, super social 10 year old grand kid."
Ann E.
Rockin' Jump
The Ultimate Trampoline Park ®