Oh beautiful Autumn! The leaves are turning gold and brown, the days are getting shorter, and people are preparing for the holiday season. Gone are the lazy days of summer as we head into the season of gratitude and family.
Perhaps it's the familial spirit that makes Breast Cancer Awareness so appropriate for October. Many, if not most of us know someone who suffers from breast cancer. It's not surprising considering "about 1 in 8 U.S. women will develop invasive breast cancer over the course of her lifetime."
To support breast cancer research efforts and awareness, five Rockin' Jump Parks (Fremont, Dublin, San Dimas, San Jose & San Carlos) will be donating 20% of their PinkTober Pass proceeds to various organizations: HERS Breast Cancer Foundation, TriValley-Socks (Bras for the Cause), Making Strides Against Breast Cancer – The American Cancer Society.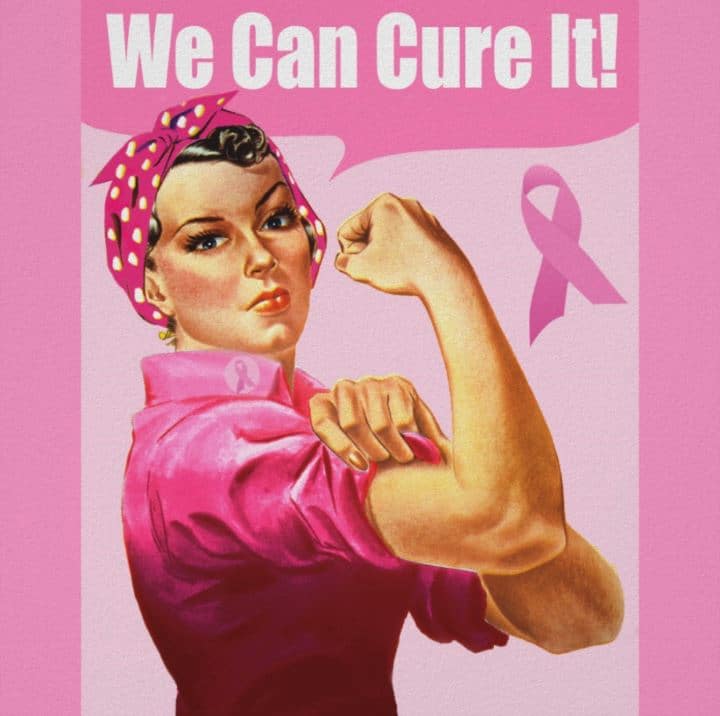 What the Rockin' Jump Pinktober Jump Pass is Doing for the Fight Against Breast Cancer
According to the American Cancer Society, these donations are:
Helping people take steps to reduce their risk of breast cancer or find it early when it is most treatable

Investing in

research

to find, prevent, treat, and cure the disease

Providing free information and services to help people facing breast cancer today – when and where they need it – including transportation, lodging, wigs, support programs, and more

Ensuring access to mammograms for women who need them, and encouraging lawmakers to pass laws to defeat breast cancer
Mike Gray, Brand Manager for Rockin' Jump, said "We are grateful to be able to help support those fighting for a cure. The PinkTober promotion is special for us and the families that support breast cancer awareness." Mike Gray also mentioned Rockin' Jump's endorsement for Bras for the Cause (Tri-Valley SOCKs), a foundation in which proponents are encouraged to show up for the annual walk wearing decorated pink bras over their clothes. Bras for the Cause is operated completely by hardworking volunteers who are fiercely committed to fighting breast cancer.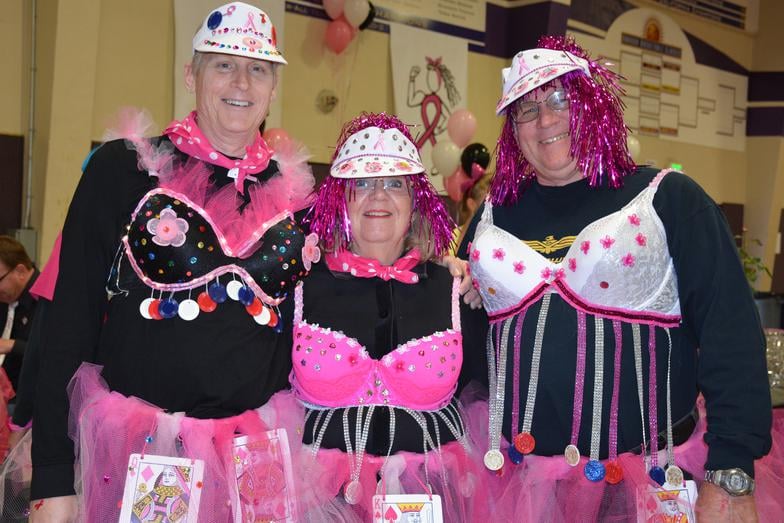 Other Rockin' Jump Franchisees have taken it upon themselves to support their community in time of need. One location sponsored a charity event to help young Kaysen Camat-Toki, whose family was having difficulty with the financial burdens associated with fighting cancer.
The franchise owner felt compassion for the family, "As a father, it's a situation you never want to find yourself in, but if you do, you want to make sure the community comes together to help you out." He also went on to say, "As a locally owned business, being part of a community that you don't give back to doesn't make sense to us."
Beyond just the initial donation to research, Pinktober jumpers also receive health benefits themselves. Numerous studies show physical fitness reduces the risk of developing many different types of cancer (including breast cancer). Pinktober is a great way to combine breast cancer awareness and promote healthy living.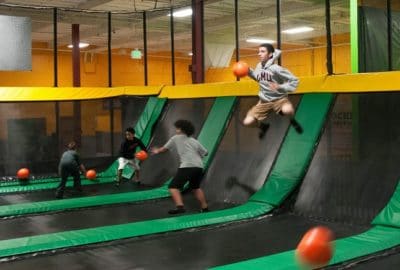 "That's what Rockin' Jump does best. We mix up fitness with extreme fun," explained Marc Collopy, Co-Founder of Rockin' Jump and Head of Franchise Sales
In fact, the American Journal of Physiology has found that jumping on a trampoline is biochemically more stimulating than jogging (Tweet this). Plus flipping on trampolines is a lot more fun to do!
"It will be outstanding to see the community show up and jump for the cure," said Mike Gray.
PINKTOBER DETAILS
The Rockin' Jump PinkTober Pass is Here!  Jump for a good cause!!! We will be donating 20% off our proceeds to various organizations: HERS Breast Cancer Foundation, TriValley-Socks (Bras for the Cause), Making Strides Against Breast Cancer – The American Cancer Society.
Fall Passes are valid October 1st – October 31st and are on sale now for just $45 per jumper.
YOU WILL RECEIVE
UP TO 2 HOURS OF JUMP PER DAY
FREE COMPANION JUMP DAY
DISCOUNTED COMPANION DAY
Get your pass today and jump for Breast Cancer Awareness.
Click Here for Pinktober in Dublin, CA
Click Here for Pinktober in San Jose, CA
Click Here for Pinktober in San Dimas, CA 
Click Here for Pinktober in San Carlos, CA
TRI-VALLEY SOCKS DONATION DETAILS
Dublin Rockin' Jump is donating 5% of their sales for the entire month of October to Tri-Valley SOCKs!
Rockin' Jump will be hosting a special day dedicated to Tri-Valley SOCKs on Thursday, October 20th; 20% of sales on this day will be donated to TVS!
ABOUT US
Rockin' Jump is the Ultimate Indoor Trampoline park providing fun for kids of all ages.
Instead of stair climbers and weight machines, we decided to create a place where you can soar in open jump arenas, leap onto a soft landing of foam cubes, play trampoline dodgeball, and do flips and somersaults. Our massive main trampoline jump arena, trampoline basketball arena, trampoline dodgeball arena, and foam pit, provides something for everyone. We are the perfect party venue and just a fun and healthy activity! It's fitness disguised as fun.
Whether it's grad night, family celebration, team building event, corporate retreat or sports league celebration, Rockin' Jump offers a unique party experience. Party rooms are very popular so be sure to book in advance!
We look forward to seeing you soon at Rockin' Jump!