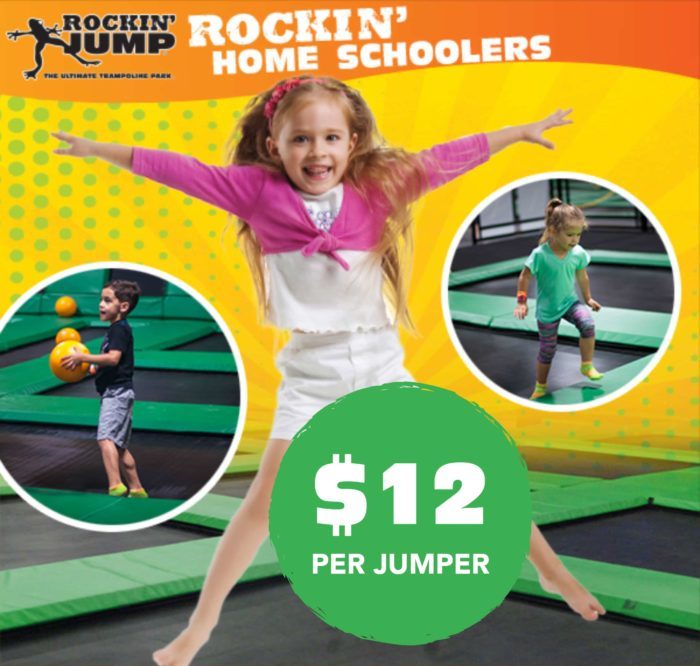 Attention all Homeschoolers!
Rockin' Jump has a special discounted Jump Time just for YOU! Every Wednesday from 11am – 2pm and Thursday from 12 Noon – 3 pm we invite our Homeschool families in to jump for up to 3 hours!
$12 per child.
To purchase a ticket online, please click below and select your date. On the next screen please select the "Homeschool" ticket to complete your purchase.
To maintain a safe and clean environment, participants must jump in our reusable ROCKIN' SOCKS which cost $2.50. For safety reasons outside socks are not allowed within the Rockin' Jump Palmdale indoor trampoline park.
Homeschool Jump take place during the school year. We do not host Homeschool Jump during Holiday Weeks and Summer Break.