World Famous Jump Time
General Admission "Jump Time" tickets give you full park access to our Open Jump Arena, Slam Dunk Zone, Dodgeball court and more.
---
Jump Time Ticket Prices
60 Minutes of Jump Time:
Ages 7 & Older: $15.00  |  Ages 6 & Under: $10.00
90 Minutes of Jump Time:
Ages 7 & Older: $19.00  |  Ages 6 & Under: $12.00
120 Minutes of Jump Time:
Ages 7 & Older: $23.00  |  Ages 6 & Under: $14.00
All Day Pass:   $25.99
IF YOU HAVE PURCHASED TICKETS ONLINE OR NOT FILLED OUT A WAIVER, PLEASE SHOW UP 15 MINUTES IN ADVANCE FOR CHECK-IN.
---
All Summer Long Pass
Stretch your dollars farther with a Rockin' Jump Summer Pass! This pass allows for all day jumping everyday from May 1st – Sept 30th.
Price: $149
---
Summer Pass (30 Days)
Entitles you to 60 minutes of Jump Time per day. May only be used during our OPEN JUMP sessions.
Price: $50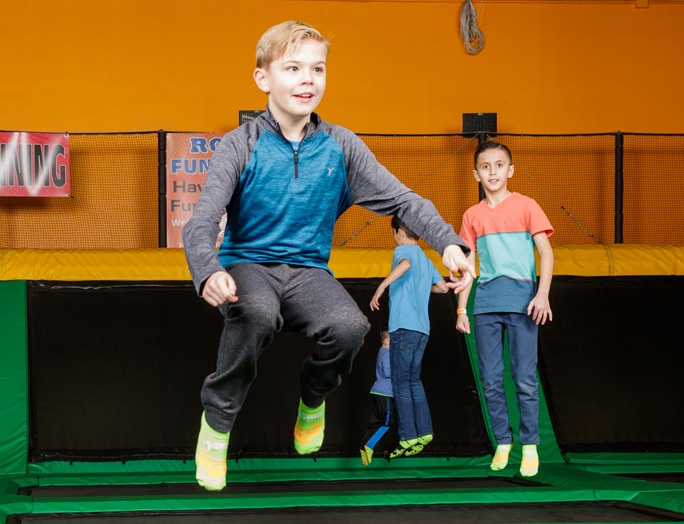 The Ultimate Jumping Experience
JUMP TIME reservations are made in 30 minute increments for admittance into the trampoline park. Cancellation Policy – Unfortunately, your entire amount is non-refundable but is transferable to a different date.
A SIGNED WAIVER IS REQUIRED FOR EVERY ROCKIN' JUMPER. If under 18, the waiver MUST be signed by your PARENT/GUARDIAN. Please complete the online waiver. Once you are in our system, you will not have to fill out another waiver for a full calendar year. Please make sure you arrive 10 minutes before your scheduled time. If you are not there on time, then your spot may be given away to a stand-by ROCKIN' JUMPER.
To maintain a safe and clean environment, participants must jump in our reusable Rockin' Socks for $3.00. For safety reasons, outside socks are not allowed within the Rockin' Jump Westerville indoor trampoline park.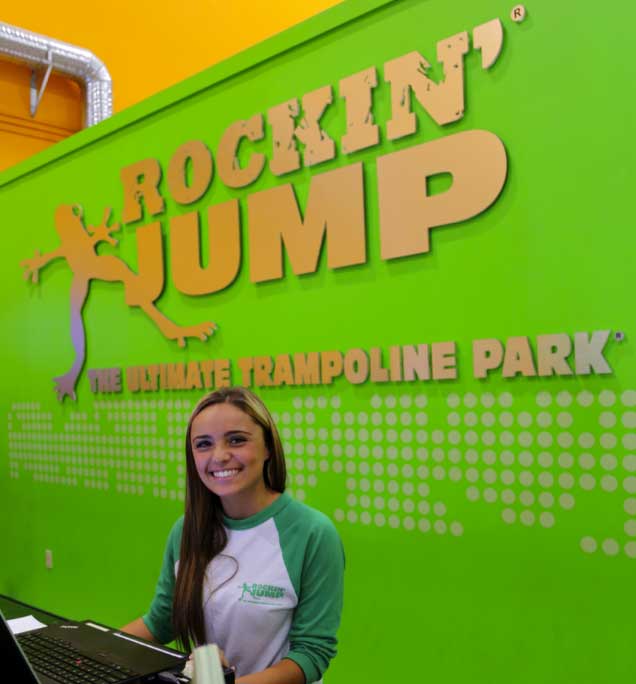 "There is no better better place to take a high energy, super social 10 year old grand kid."
Ann E.