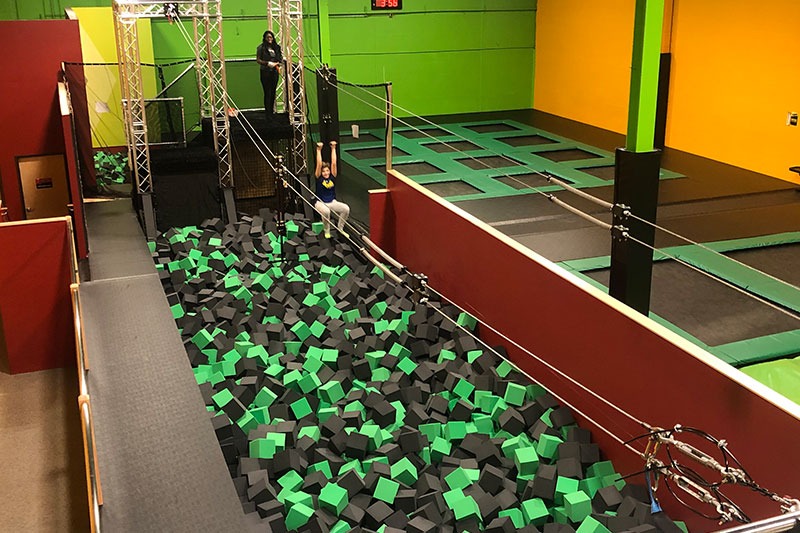 Zip-Line
Prepare to take flight with our adrenaline pumping zip line. No need for a flight plan here. Grab hold and take off soaring over our soft landing foam pit. This attraction will have you coming back for more!
Learn more

→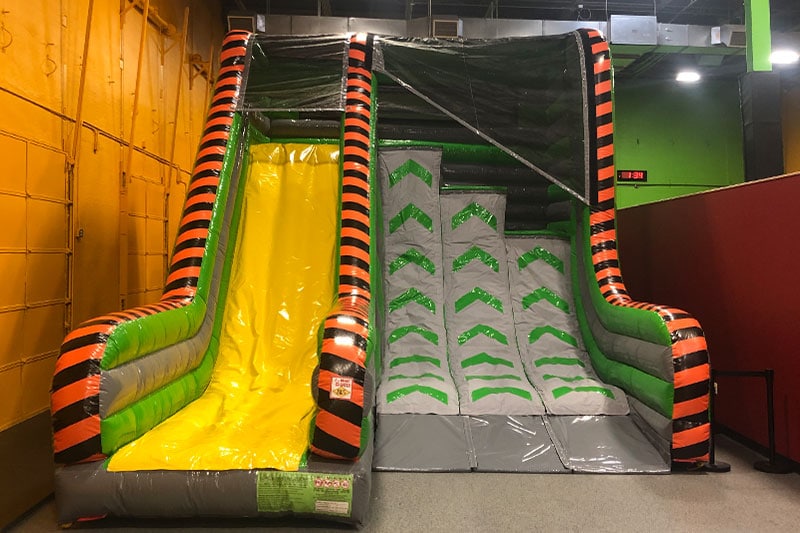 Ninja Warped Wall
Become a Ninja Warrior and conquer the Galaxy Ninja Wall! An inflatable warped wall with 3 different deck heights of 6, 8 and 10 feet. Run up the specially designed patent pending warped wall which is firm even though it is 100% inflatable. Non-slip vinyl ensures you have enough grip to make it to the top!
Learn more

→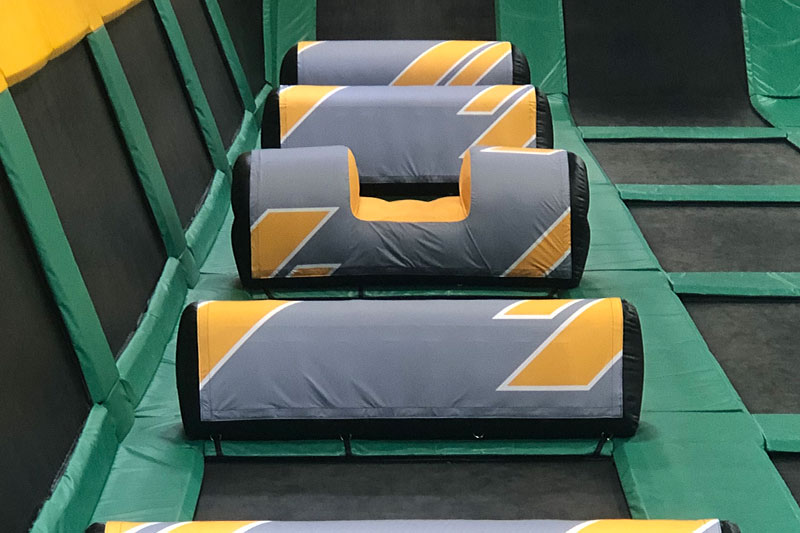 Parkour Blox
Ready to level up? Test your parkour skills to the next level on our Freestyle court using our inflatable vault blocks. Train your speed, power, and strength by practicing on hurdles placed in your path.
Watch Video

→
"There is no better better place to take a high energy, super social 10 year old grand kid."
Ann E.