The Ultimate Jumping Experience
JUMP TIME reservations are made in 30 minute increments for admission into the trampoline park. Cancellation Policy – Unfortunately, your entire amount is non-refundable but is transferable to a different date.
A SIGNED WAIVER IS REQUIRED FOR EVERY ROCKIN' JUMPER. If under 18, the waiver MUST be signed by your PARENT/GUARDIAN. Please complete the online waiver. Once you are in our system, you will not have to fill out another waiver for a full calendar year. Please make sure you arrive 10 minutes before your scheduled time. If you are not there on time, then your spot may be given away to a stand-by ROCKIN' JUMPER.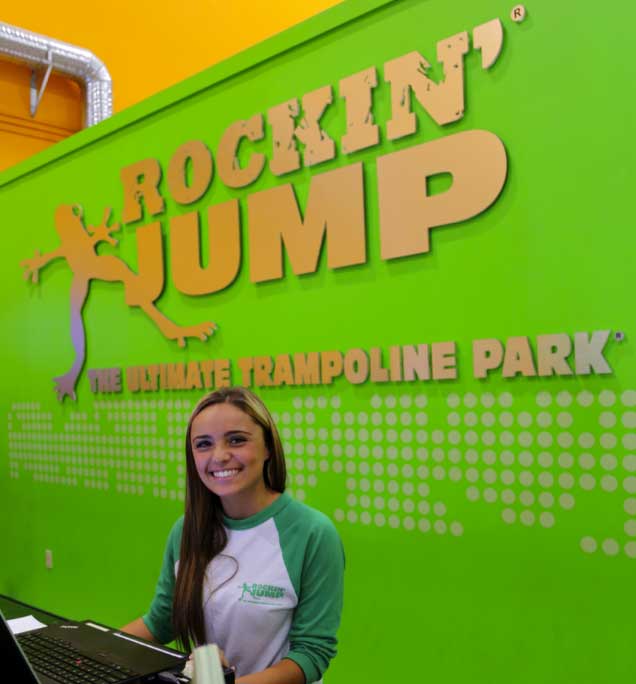 "There is no better better place to take a high energy, super social 10 year old grand kid."
Ann E.