Rock Out On Fridays
Rockin' Fridays is an "All Ages" night jump event from 8:00pm to 10:00pm and includes black lighting, competitions for prizes, and great music to jump along to. Be ready to jump, laugh with friends, and enjoy an evening of "fitness and competition disguised as fun". Our price per jumper is $25.00 for 2 hours of Rockin' Friday FUN!
---
Rockin' Friday Prices
$25.00 per Jumper (Includes Glow T-Shirt)
2 hours every Friday night from 8:00pm–10:00pm!
$20.00 per Jumper (Bring Rockin' Glow Shirt from previous visit)
General Rules
Signed waiver* by parent or legal guardian is required. Please read below for details.
No backpacks allowed inside
No water bottles allowed inside
Dress code enforced – we will not admit or allow jumpers with short shorts or clothing that is overly revealing.
Make sure to wear white or glow-in-the-dark outfits to better stand out! Whether you are dancing, jumping, or just enjoying a night out with friends, Neon Jump Nights is sure to light up your night!
Drug and alcohol free zone!
To maintain a safe and clean environment, participants must jump in our reusable ROCKIN' SOCKS for $3.50. For safety reasons outside socks are not allowed within the Rockin' Jump Dublin indoor trampoline park.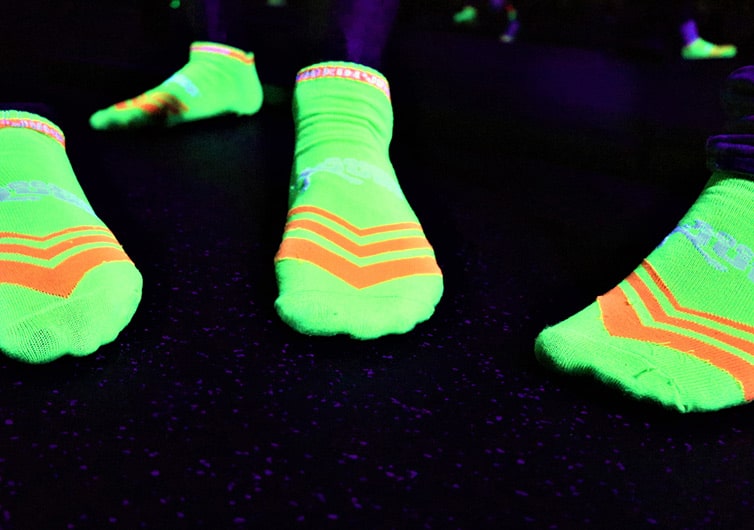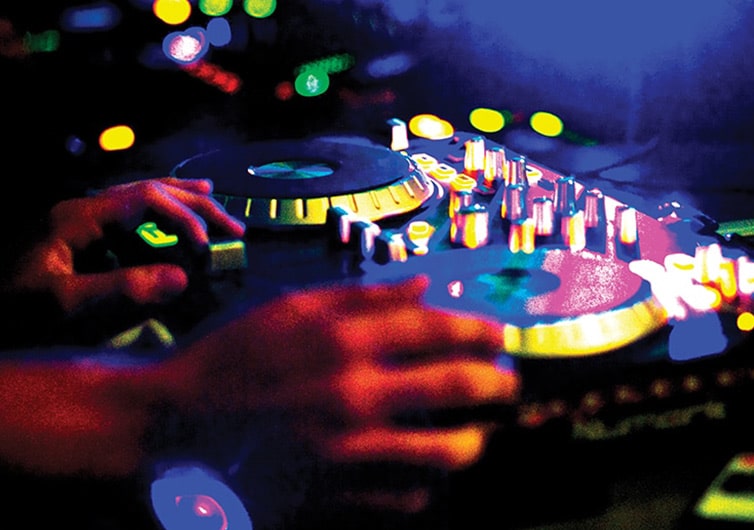 "I just wanted to jump on a trampoline and flip into a stunt bag and feed my inner child!" Vivian C.