Another new year, another string of broken promises to yourself. It doesn't have to be that way, especially if you hitch your New Year's resolutions to something fun and rewarding. Rockin' Jump, The Ultimate Trampoline Park, has some of the most commonly made New Year's resolutions covered under one roof.
Whether your wishes for a happy new year are based on self-improvement of mental, physical or emotional factors, you can find an outlet on the high-flying, happy-feeling atmosphere Rockin' Jump provides for adults and children alike. Featuring fun-filled play stations that inspire laughter for participants and spectators alike, Rockin' Jump is the perfect place to start a happy and healthy new year for you, your family and loved ones.
Don't let the annual tradition of setting and breaking lofty personal goals end in disappointment. Here's a list of some of the most popularly made – and broken – New Year's resolutions, and how you can go about keeping them at Rockin' Jump:
Resolution #1: Get More Exercise
This one is the biggie, with more than half of the country pledging to get in shape every New Year. With national statistics indicating that the opposite actually happens each year, this also may be the most regularly unkept resolution too. Perhaps that's because most people's game plan is more time in a depressing gym pumping iron next to strangers, or the cold winter weather quickly ice our well-intentioned promise.
Good news: There are much better ways to get some exercise than sweating in the hot gym or freezing outside in the cold. Rockin' Jump's attractions provide both a nice workout in a clean, climate-controlled environment – and a good time while your participating. Work out while playing on the Open Jump and Stunt Bag, scaling the Vertical Ops Rock Wall, or racing the clock through an America Ninja Warrior-style obstacle course.
Resolution #2: Spend More Time with Family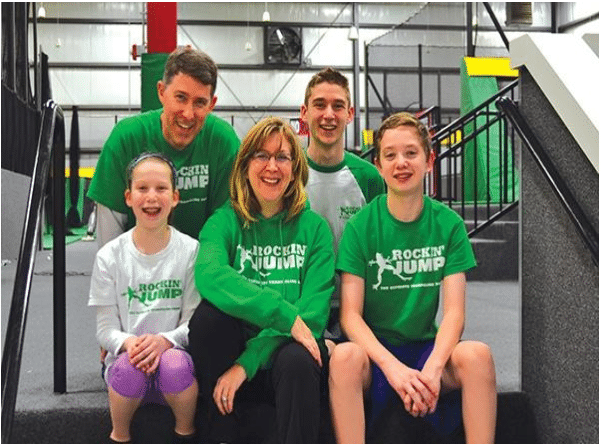 Every year seems to fly by faster than the last, with the kids getting a little bit closer to leaving-the-nest age, and parents pledging to spend more quality time soaking up the fleeting moments with the kids before they fly off on their own. That's why it's a great idea for grownups to seize the opportunity to fly right alongside them by taking part in the many family-friendly activities provided on Rockin' Jump's play stations.
Unlike many of the inflatable playrooms that are made for small children only, Rockin' Jump welcomes parents to jump right in and have a good time playing with their children. In addition to the individual challenges designed for children and grownups, parents and kids can also enjoy some good-natured, soft-padded competition on the Dodgeball Arena, Slam Dunk Zone, or the X-Beam Jousting Pit for some head-to-head fun.
Resolution #3: Get More Work Done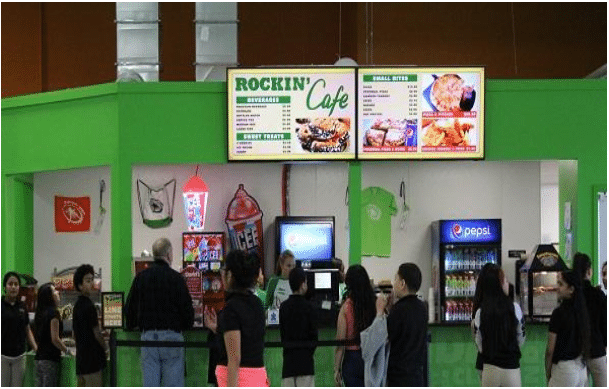 Poor organization and procrastination can create a lot of undue stress in an adult's life, tension that can easily be resolved with a little organization. Whether it's being more efficient at work to give you more free time to spend with the family, or just taking care of personal and family matters in a timely fashion so you don't always feel like you are scrambling from behind, a little organization can go a long way toward peace of mind.
For many, the best way to accomplish this goal is by multi-tasking, another problem Rockin' Jump can help solve. Why choose between catching up on work or taking the kids out for some fun when you can do both at Rockin' Jump? Let the little ones bounce, laugh and play under the supervision of our Jump Patrol while you use the time and free Wi-Fi wisely at the Rockin' Café & Lounge. Shop online, pay bills, catch up on paperwork or simply enjoy some rest and relaxation time while watching the kids via closed-circuit TV.
Resolution #4: Try New Things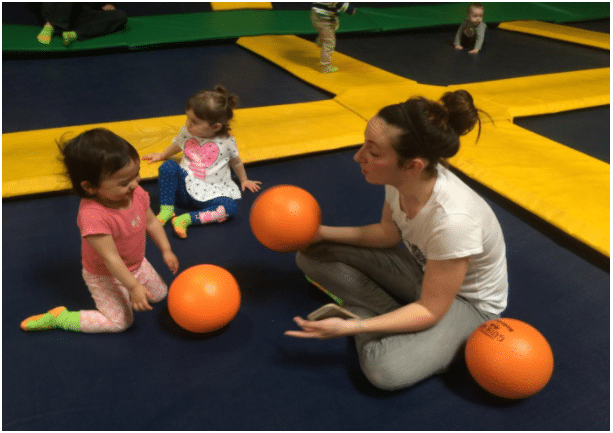 This one is a classic, especially since we usually find ourselves stuck in the same old rut at the end of another year. Perhaps that's because we think of the term "new things" as something far too exotic when a simple answer may be right under our noses – or in this case, our feet. If you have never taken advantage of the opportunity to bounce around like you were a kid again, give it a go at your local Rockin' Jump.
In addition to playing alongside your kids, you can also spend some alone time while the children are in school at one of Rockin' Jump's many special events just for grownups. Adult groups have formed dodgeball leagues, exercise classes and designated jump times for the older set, and parents of younger children can bring the toddlers to one of the Rockin' Tots sessions for some bouncing and bonding on the safe and fun play stations. There are so many different things to discover and Rockin' Jump, but you never know until you try.
Resolution #5: Do Something Special for Loved Ones


This unselfish New Year's resolution shows you have good intentions for keeping your kids happy and healthy, even if we sometimes fall short of this goal. But Rockin'Jump makes it both easy and affordable to give your kids a unique experience bouncing around the Ultimate Trampoline Park. Sure, you can try giving them money, presents or the latest cell phone/video game gadgetry, but nothing is as precious and memorable as a great time.
If you are looking for a fun place to host a child's birthday party or any other special occasion, like a school graduation bash, an end-of-the-season sports team party, or any other group function, Rockin' Jump will have them jumping up and down with happiness once they step into the arena. Check out our birthday party page for package plans and everything you need to know to make someone's special day even more special at Rockin' Jump.